Click here to view color chart
Color shown in photo is FS2631 and 1BRH30 (brown)
Type:Synthetic Wig
Collection:SmartLace by Jon Renau
Cap Size:Average
Length:Bang 13.5", Crown 14", Side 10", Nape 6.5"Weight:4.3 oz
Customer Reviews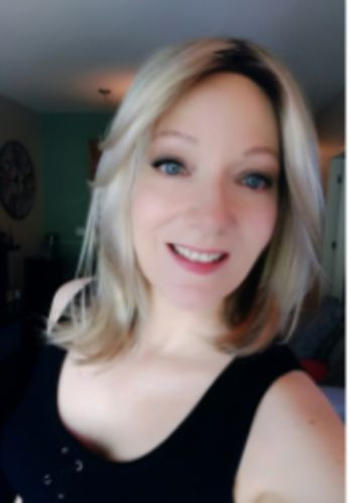 11/03/2019
I received the wig yesterday and - while it is not as dark as I had hoped - the colour is really gorgeous, so I will keep it. I had assumed it would be a medium brown with some highlights, but this is a dark blonde with highlights - not that much darker than the first wig - but it&'s too nice not to keep! I love the Elle lace front wig.
10/13/2017
Very natural-looking ...
I'm new to wigs and still quite inexperienced with fitting and placement, so I've only tried it on and worn at home so far. Hope to wear it out soon! The wig itself is nice ... very natural-looking, and my only complaint would be that the side bangs tend to fall into the face, so I've had to play around with the placement (parted slightly off-center to side best) to prevent that happening. But I require more practice with how to put on and place the wig, as this is new to me and I've never before worn a wig. A few pictures are attached. Note that this colour shows more icy-blonde than the shade actually is, due to my having taken the picture in front of a window. The true shade is a warmer, medium honey-blonde (which I tried attaching, but this only seems to allow a maximum of 3 pictures). Hope this helps someone make a decision on their purchase. If you want a natural-looking mid-length wig, this is it!
10/14/2017
HAIR & BEAUTY CANADA
Wow! What a gorgeous lady you are. You look amazing in these wigs. They look like your own hair. Your comments are appreciated and truly helps our customers see our products first hand. Thank you so much for your honesty and your patronage. We hope to see you online again very soon!
QUESTIONS & ANSWERS
Have a Question?
Be the first to ask a question about this.
Ask a Question