Looking for Cheap Wigs that are Affordable in Canada
Are You Looking for Cheap Wigs that are Affordable in Canada?
If you are searching for affordable wigs on a budget, we would like to share a few ways to help you out.
First, if you are seeking wigs that are priced below a certain price point, we recommend that you do a search by price. You can do this by filtering the products in a certain section or collection. Click on the arrow and search by price LOW TO HIGH. This will sort the products within the collection by lowest price first. (see diagram below)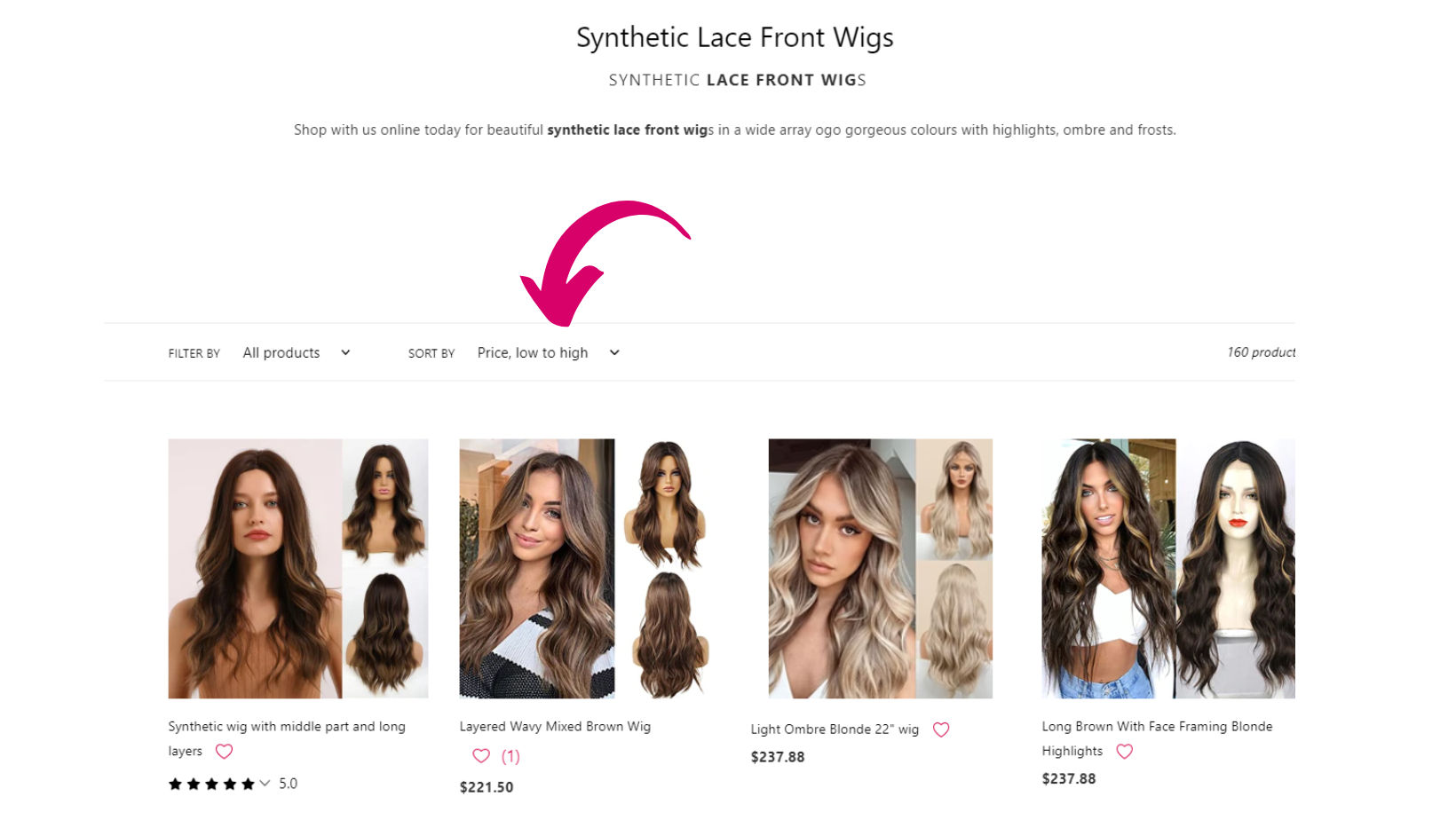 Second, we recommend that you take a look at our clearance section and fashion wigs collection as those areas tend to have the most affordable prices on wigs that are synthetic or heat-friendly fiber. You can find those at the links below:
SHOP CLEARANCE

SHOP FASHION WIGS
On the other hand, if you require lower-priced human hair wigs, visit our lower-priced human hair wigs section.  These wigs are mostly machine-made cap-style wigs or brazilian hair wigs.
Looking for higher-end wigs but don't have the funds to pay it all at once? No problem. Your best option is to order a custom-made wig and then you can utilize our payment plan. You can start your order with 50% down and pay the final amount upon completion. Simply visit our full lace wigs section below, choose the wig you want to order, and then email us to get started.
Last but not least, we encourage all shoppers to open up a free account and sign up for our newsletter and any active rewards programs to ensure that you will always be the first to get updates on the latest deals on wigs and other products in our store.
To sign up for the newsletter, enter your information at the link at the bottom of our website footer.